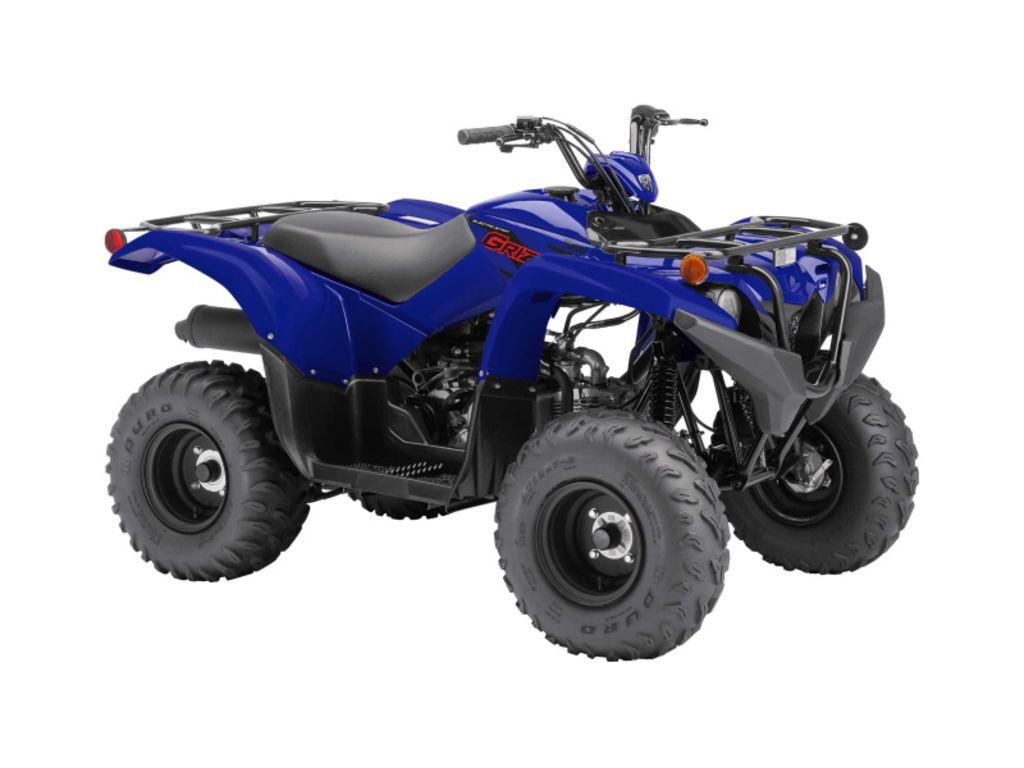 Condition: New vehicle
Manufacturer: Yamaha
Model: Grizzly 90
Year: 2023
Stock #: X00068
Type: ATV (Quad)
Cylinders: 1
Transmission: Automatic
Drivetrain: 2WD
Fuel: Gasoline
Notes:
2023 Yamaha GRIZZLY 90HIGHLIGHTS
CRAFTED FOR YOUR NEXT OFF-ROAD ADVENTURE

Yamaha offers the Grizzly 90 for younger riders looking to explore off-road alongside family and friends. With convenient features like electric-start, a large comfortable seat, front and rear racks and full-size Grizzly styling, the Grizzly 90 is a perfect machine for young riders who want to start a new off-road adventure.

CONFIDENCE-INSPIRING 90CC ENGINE

Built to bring maximum fun to youth ATV riders through a low-maintenance 90cc engine.

Tuned to develop excellent low-to-mid range performance.

Features fully automatic CVT transmission with reverse, gated shifter and electric start with a back-up kickstart.

SCALED DOWN, NOT SCALED BACK

The Grizzly 90 takes cues from the top-performing big bore Grizzly but is designed specifically for younger riders getting into the sport.

Accessible, confidence-inspiring performance with Grizzly family style.

COMFORTABLE CHASSIS

Ergonomics are designed to fit a wide range of riders 10 years and up.

The Grizzly 90's tire and suspension package is designed to find traction and provide a comfortable ride in a wide variety of terrain.

Features may include:
ENGINE
Robust 90cc Engine

Push-button electric starting backed up by an auxiliary kick starter.

Automatic Transmission
CHASSIS
Adventure-Ready Chassis

Integrated Cargo Racks

Renowned Grizzly Traction
SAFETY
Keyed ignition lets parents control use

Heat shields on exhaust protect young riders from hot components

Adjustable speed limiter screw on throttle housing restricts throttle lever movement to reduce acceleration & top speed.
Special finance rate promo From January 4, 2022 to June 30, 2022